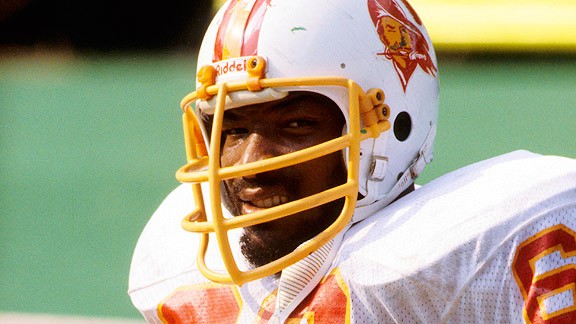 Lee Roy Selmon arguably the greatest Buccaneer every, to lace up a pair of cleats and don shoulder pads, passed away Sunday, from complications after he was hospitalized at St. Joseph Hospital, following a massive stroke, he suffered Friday at his home in Tampa.
Following a standout career at the University of Oklahoma, the former Sooner earned six straight Pro Bowl nominations from 1979 to 1984, and collected 78.5 quarterback sacks during his nine year NFL career, which ranks first in team history. After being the number one overall draft pick and first every college player drafted by the Bucs in 76'. He went on to win the 1979 NFL Defensive Player of the Year award and was inducted into the Pro Football Hall of Fame in 1995.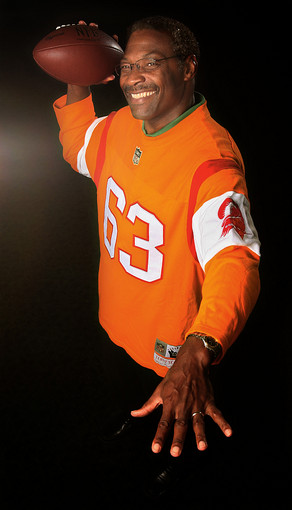 He became the first member of the Buccaneers' Ring of Honor in 2009. Selmon,known as the "Gentle Giant" wore number 63, his jersey remains the only number officially retired by the franchise.
The Glazer Family issued the following statement:
"Tampa Bay has lost another giant. This is an incredibly somber day for Buccaneer fans, Sooner fans, and all football fans. Lee Roy's standing as the first Buc in the Hall of Fame surely distinguished him, but his stature off the field as the consummate gentleman put him in another stratosphere. Put simply, he was first class. He was the real deal. We are so blessed to have known this fine man and to have called him one of our own, yet so sad to have lost him so soon. Our hearts go out to the Selmon family at this time of their loss."
Selmon was beloved by many for his heroics on the football field, but a football player he was merely, not. He was a great person full of humility that captivated an entire city for not only what he did on the field but what he did in the community, after his playing days.
He was very active in the Tampa Bay Area, involved in numerous charities. He also started a successful restaurant chain, and was instrumental in paving the way for the University of South Florida, to start up its football program.
Bucs Central sends its sincerest condolences to the Selmon family.